Lucille Ball once said, "Once in his life, every man is entitled to fall madly in love with a gorgeous redhead." Well, if that's the case, there's an abundance of sexy redheads in the world waiting to steal your heart. Honestly, they're my weakness. And I know I'm not the only guy who thinks that way. Even my girlfriend, Isabelle, is attracted to them! Maybe it's the idea that their hair color is indicative of their fiery personalities – especially in the bedroom. That stereotype might not be true of all of these babes, but it sure is about the three cam girls I'm about to tell you about.
LilithDaemona – Luscious Succubus
As much as I love a natural beauty, sometimes good conversation can be just as much of a turn-on. And as a self-proclaimed sapiosexual, I think Lilith Daemona would agree with me on that. Lilith is one cute natural redhead who has both brains and beauty, with the most seductive blue eyes, bright red hair and one of the most interesting personalities of any cam girl I've ever chatted with. She also has some amazing tattoos that compliment her fierce attitude and a smoking hot body.
PlayfulFoxx – Perfect Natural Beauty
Is there anything sweeter than an all-natural cam girl with red hair? Probably not. If you agree, then you'll love the innocent yet incredibly sinful-looking hottie known as PlayfulFoxx. She doesn't wear that much makeup – because she just doesn't need it. She also prefers for people to get to know her on a more personal level, so she intentionally leaves her profile a little vague. Trust me when I say you won't mind spending several minutes (maybe even hours) chatting with this stunning chick.
AlisonBelle – Alluring Enchantress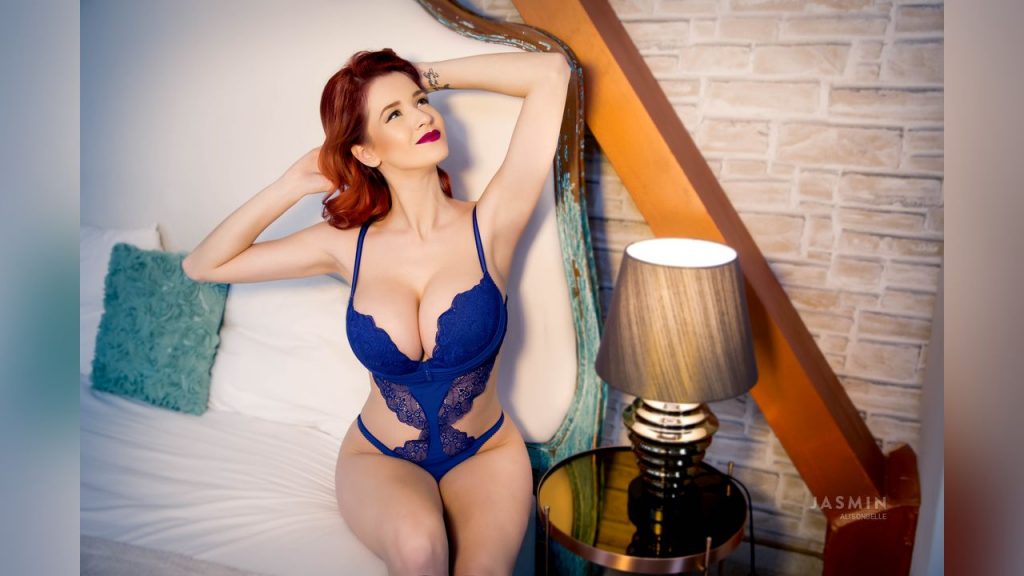 Alisonbelle is a super glamorous redhead pin-up girl with huge tits. That's probably all I need to tell you to get you clicking on her name. This busty, curvy babe loves to be wined and dined, but since you can't physically do that, you'll have to get her attention with a good sense of humor and just the right amount of flirtation. Trust me, she deserves it. She often wears sexy dresses that'll have you falling head over heels. And once she gets naked, you'll be powerless.
Turn up the Heat with Sensual Redheads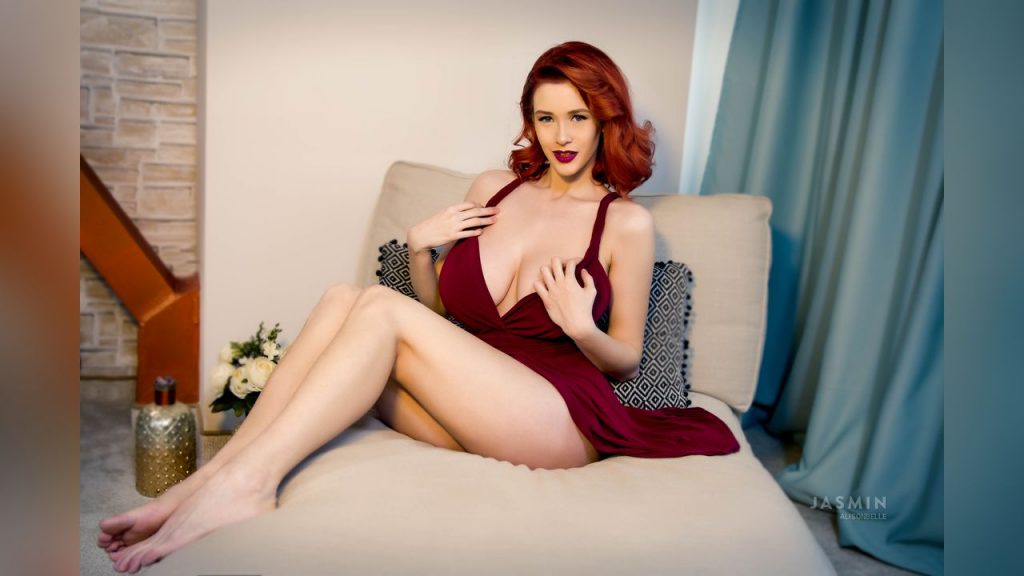 They say that blondes have more fun and French girls are super horny and I'll always have a special place in my heart for those ladies – but there's just something about redheads that drives me wild. The three camgirls in my blog truly embody the red-hair spirit. They're all fun and love having a good time and I have no doubt they'll blow you away (in more ways than one) if you take them private. Any other smoking hot redheads I should know about? Let me know in the comments.