So you're new to the whole live cam experience. You've browsed a little, maybe read some of my reviews and other blog posts and you want to give it a try. You've given yourself a budget of $100, but where to begin? What's the best way to spend your money so that you get the most bang for your hard-earned bucks? Some people might tell you that $100 isn't enough. But those people would be wrong! With that amount, if used properly, you can get a good overall experience, see if you like it and then decide if you want to spend more going forward. Let me tell you how.
The Site and Girls Are Key: Don't Spend it All in One Place
Some of my favorite cam girls are the ones who charge $5 or more per minute for an exclusive chat and while they're amazing, if you took your $100 to them you'd be done in 20 minutes. You'd be very satisfied with the outcome, but that isn't enough time or variety. My plan for your cash involves at least five different sites and some very different experiences, both free and paid. This will give you a nice, well-rounded live sex journey and a broader idea of the many ways you can use your money to figure out which site is the best one for you.
Let's Begin With the Top Cam Sites
You might have noticed the Top Cam Sites section on MyFavSexCams, so I've already done the work for you. I suggest trying out the top three in the category: Rabbits Cams, Cam Rabbit and Jasmin.com. One of the reasons I like them so much is because they allow you to explore without having to create a membership right away. You can browse all the online babes and even head into their live rooms, all without registering. Once you've got the lay of the land you can go ahead and create a membership (it's free).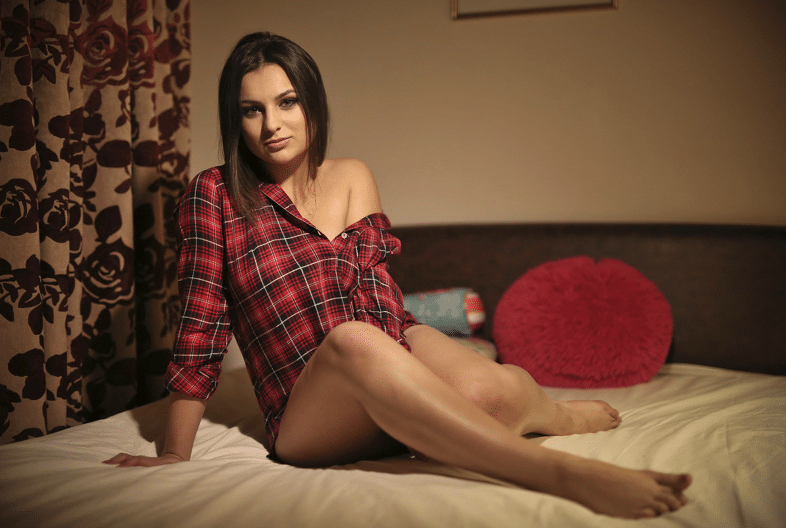 Another reason these sites are a great starting point is because they're filled with performers using HD cams to broadcast themselves (or at least the vast majority are). While Jasmin.com and CamRabbit tend to focus on professional performers (usually in studios), RabbitsCams has a mix of pro and amateur girls, with many of them broadcasting from their own homes. While one isn't better than the other, they're somewhat different experiences and trying them both out will let you know where you want to focus your attention in the future.
As for spending that $100 of yours, while there are some expensive girls on all three sites, you can also find plenty who are charging about $2-$3/minute. So I would give myself $20 on each site and when that's used up I would move on to the next. Your private chats might not be as long as you'd like them to be, but it's enough to get a taste. And by only allowing yourself $20 per site you won't have to worry about getting caught up with a girl and dropping your entire $100 in one place.
Finally, while these sites do allow you to tip the cam performers in the public rooms – and while I always promote tipping as a way to show your appreciation for how incredible these performers are and how hard most of them work to give us a great time – for this one time only I would say don't tip. Use your full 20 bucks on live, exclusive shows.
Next Stop: The Free Cam Sites
Okay, so you have $40 left (which is plenty for everything else I have planned for you). Now it's time to head to the Free Cam Sites section. While I love My Free Cams, I'm going to suggest that you stick with Chaturbate. I say that because while both sites have hot girls and free nudity, the models on Chaturbate seem to be using teledildonic devices much more frequently than the girls on MyFreeCams – and that is something I want you to experience. So take another $20 and head over there.
Now, remember how I told you not to tip and to only spend your money on exclusive shows? Well, with Chaturbate I'm going to tell you the exact opposite. While most of the performers do offer private chats I want you to dedicate this $20 to the tipping experience. As you might or might not know, I call these sites "free" not because you can join for free, but because you can see nudity and sex for free. Most of the performers do all their naughty business in their public chat room as a way to encourage tips – or they're performing a certain act based on the number of tips they get.
You can just sit there and watch the action while other people tip, but you have $20 to play with so throw in a few credits to help get a babe's panties off, or give a girl who's putting on a great show a tip for her efforts. Not only will it encourage nudity, but it will also get you noticed and make her more likely to chat with you and possibly take your specific requests. And then there are the teledildonics.
I wrote a blog on teledildonics, but basically they're remote-controlled sex toys. In the case of Chaturbate, many of the girls are using OhMiBod vibrators that react to the tips they receive. How much you tip affects how long the toy vibrates, but with the limited amount of money you're working with I'd stick to 1-credit tips. This gets a nice reaction and you can do a bunch of them to keep the model active and pulsating. If you go back with more money the next time, you can go for the higher-credit tips and longer vibrations.
Spend Your Remaining Cash on Live Pimpin
Live Pimpin doesn't usually have as many models online as the other sites I mentioned and the video quality, while okay, isn't HD. So why does this particular site get its own mention and your last $20? It's all about the price! Every performer is charging $0.99/minute to go private. Even though the cam quality isn't as good as those top sites I mentioned, the girls are sexy and at that price your money will go much further in a private show.

It will also let you see how important cam quality is to you. For some people it's HD or nothing. But for you, any issues with the site might be outweighed by the low per-minute pricing. Either way it's worth a try. And if you like it, it's great to know that it's there in the future when you want to go private, but are feeling economically strained (which happens to all of us).
So, there you have it. My suggestions for the best way to use that first $100 to get the most out of your live sex cam experience. Now that's 100 bucks well spent!