Ah, to be young and free of inhibition. I remember my teen years fondly, but I'm no spring chicken anymore. Thankfully, I can live vicariously through some of my favorite teen cam girls who are some of the most vibrant, fun and open-minded performers you'll ever meet online. They're almost always dancing, laughing and teasing their viewers and the ones I chat with are always in a good mood. So today, I wanted to highlight some of my favorites. I've had memorable interactions with all these girls and you can too!
"The great thing about teen cam girls is that they're some of the most vibrant, fun and open-minded performers you'll ever meet online"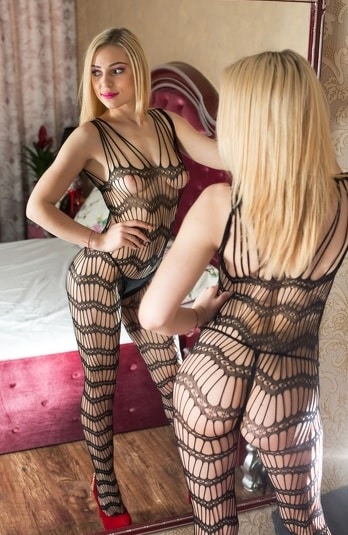 Age: 19
Country: Italy
Despite what her name seems to suggest, Janne Doe is far from an anonymous female. This beautiful Italian bombshell is smart, funny and sexy. She loves cam2cam sessions, where she can have an intimate connection with whoever is watching her show. But she also respects the privacy of anyone who may feel uncomfortable showing their face on cam.
Janne is easily excitable and gets turned on by almost anything. No, seriously, she really does. Her bio even states it: "Almost everything about sex turns me on." But one of her biggest turn-ons is when someone takes charge – she also has no issues reversing the role if you're into that.
Age: 19
Country: USA
I like Enna a lot. So much so that this is the second time she's appeared on one of my top 5 lists. If you recognize her, it might be because you have a foot fetish. I mentioned her in my blog "My Favorite Foot Fetish Cam Models." And aside from having pretty feet, Enna is a perfect mix of wild and innocence (hence her name). But innocent is far from the fetishes and desires this babe has. Her sexual skills include deepthroat blowjobs and riding big hard cocks until she squirts (her exact words). Who wouldn't want to spend time with her?
Amannda is awesome and everyone loves her – often I have a hard time getting a hold of her because she's always in a private show. Which speaks volumes about how fun and sexy she is. Amannda believes that everyone should have as much fun as they want and for her, that means getting naked and pleasuring herself on cam while you watch.
Amannda gets inspired by people with a wild imagination and who aren't afraid to divulge their deepest desires. She's bisexual and believes in exploring her sexuality to the fullest. She's also incredibly easy to talk to. You can have a lengthy conversation with her about almost any topic, which serves as foreplay before going private with her.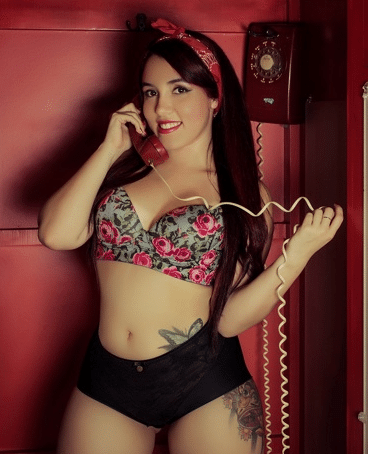 Age: 18
Country: Spain
If you love curvy girls, you're going to love Danny. One of the best things about her is that she views performing on webcam as a learning experience. In fact, in her bio, she explicitly states that she wants YOU to teach her how to please you. She's cute, artistic and often changes her hair color, which is indicative of her colorful personality.
Danny's goal is to be someone special in your life, someone you can visit often. Whether it's a friendly conversation or a smoking-hot sex show, she promises to give you whatever you need while taking you beyond your limits. Based on the time I've spent with her, I can confirm the accuracy of that promise.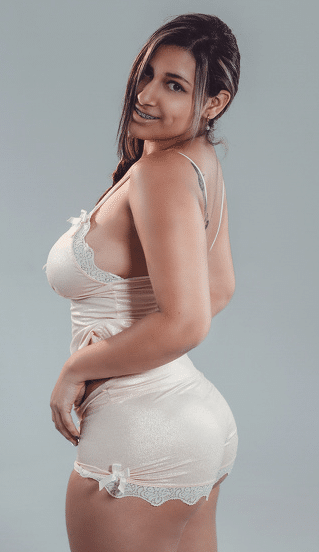 Age: 18
Country: Spain
There must be something in the water in Spain, because here's another curvy, sexy Spanish cam girl who is sure to blow your mind. Aileen is young, eager and, as she describes it, has a carnal desire that's constantly burning her alive. If you like girls with a bit of extra junk in the trunk, Aileen is your girl!
She's incredibly playful, loves to laugh, have a good time and gets turned-on by almost anything. You never know what might make her cum, but when she does, you can guarantee that you'll be in for a wild ride.
Experience the Youthful Energy of Teen Cam Babes
What else can I say? These are some of funnest girls you'll ever meet on a cam site. But believe me when I tell you that it isn't just limited to these five girls, even though they are some of my favorites. Chances are if you check out the "teen" section on any cam site, you're going to find performers just as eager, fun and vibrant as the ones on this list!