There's no shortage of teens on live cam sites, but as adorable as they can be, I sometimes crave the sophistication of a mature MILF. Luckily with the evergrowing popularity of camming, the world's your oyster and finding older women to chat with isn't hard – they'll just make you hard!
Here are my top 5 ladies in no particular order because they're all equally awesome.
You can probably guess by her handle that Charlize, age 40, is a caring individual who wants to connect with her fans. She describes herself as wild, funny, flirty and smart. This sexy mature MILF wants to make sure that the special moments she shares with you are sweet and memorable.
She'll charm you with more than just her terrific personality because she's an absolute knock out! Plus this curvy MILF loves to show off her incredible body in sexy lingerie. She's kinky too and likes feet and roleplay, and she loves a good conversation with lots of eye contact. No worries there because she's so beautiful and glamorous that you're bound to stare!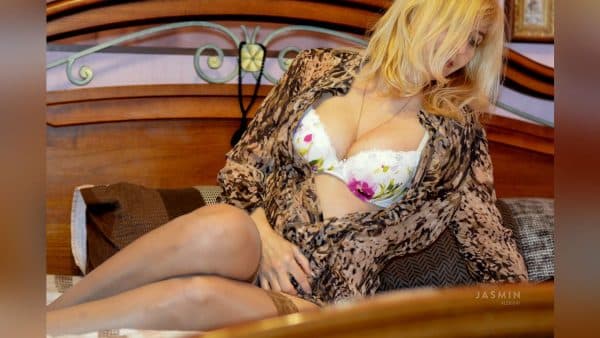 Alexis is a mature blonde MILF with enough experience to know the power of lingerie and upping her seduction game. I imagine her as my virtual girlfriend or my naughty stepmom!
Looking over her profile pics, this 49-year-old beauty poses in one outfit that ticks all my fantasy boxes. She wears a crisp, white man's shirt with the cuffs rolled up over a sexy white bra and panty set. You'd almost think she just rolled out of bed, but she dresses it up with a long string of pearls nestled between her perfect MILF boobs. I wouldn't mind giving her a pearl necklace of my own!
If you're looking for a Latina MILF to rock your world, I'll direct to Karol. This mature Colombian knows how to spice things up. She's 40 and her years of experience have taught her well. She knows that one of the best ways to get creative on cam is through roleplay and she's master of disguise. There's the naughty schoolgirl, smart businesswoman in glasses and a nautical-themed monokini she sports with a jaunty sailor's cap. But I like this big butt MILF best in a thong!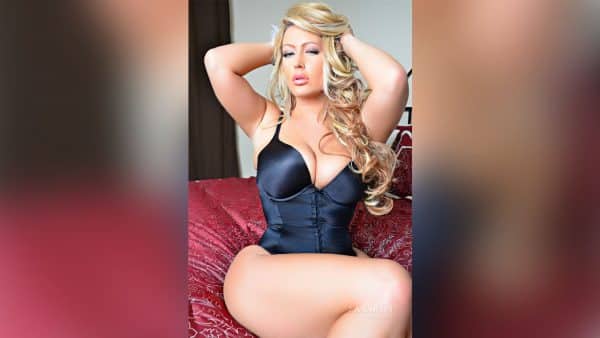 Merrae is one big-booty white mom. She calls herself as a PAWG, but she's really the full package with her huge MILF tits! As to the kind of show she puts on, she has plenty of tricks up her sleeve. Or maybe I should say "up her bum" considering she loves mature MILF anal play. Plus if you're in the market for a Mommy Dom, she'll gladly give you some JOI. I'd take orders from Merrae any old day!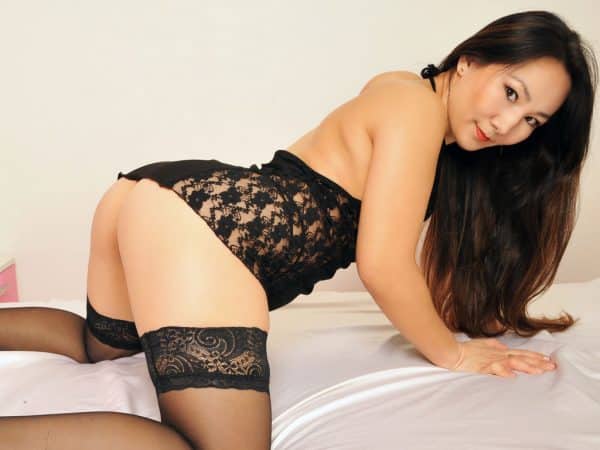 Asian women often have perky butts. And while you might not describe Asa (a.k.a. XAsianbooty) as a big ass MILF, she's got notable junk in her trunk!
Asa doesn't give much info about herself in her profile. But I can tell you that besides exposing her mature MILF ass, she also knows how to put on an impressive MILF squirt show. Just imagine getting a faceful! Maybe that's the secret to her youthful appearance? Her fountain of youth is in her panties!
Want to See More Moms on Cam?
First, I suggest checking out my Pornstars Who Cam blog because it lists one of the most famous MILFs in the world, Gianna Michaels. It also lists someone who's arguably the most infamous mom, Amy Fischer, even if her crime of passion was in her younger days. On the other hand, if you want to chat with a really old mature MILF, check out Three GILFs Putting Younger Cam Girls to Shame. Talk about silver surfers!