Obviously I love live cam sites. I mean, I started a site called MyFavSexCams.xxx, where I work tirelessly to list and review my favorite ones. I am, of course, also a fan of getting things for free. As are many of my readers. I know this because I get a lot of questions from my readers about it.
Besides the basic, "Hey Paul, what's the best free sex cam site?" the other question I get a lot is, "Hey Paul, what are the important things to look for in a free cam site?" Well, I figured both of those questions could be answered together. So, let's just jump right in, shall we?
My 5 Favorite Sites
Now, if you go check out my list of Free Cam Sites you'll see over 10 there and most of them have full reviews. However, for the purpose of this blog I want to just talk about the top five, because, well, they're currently my favorites of the bunch and they all do a good job of hitting most, if not all, of the important things to look for when shopping for a free site.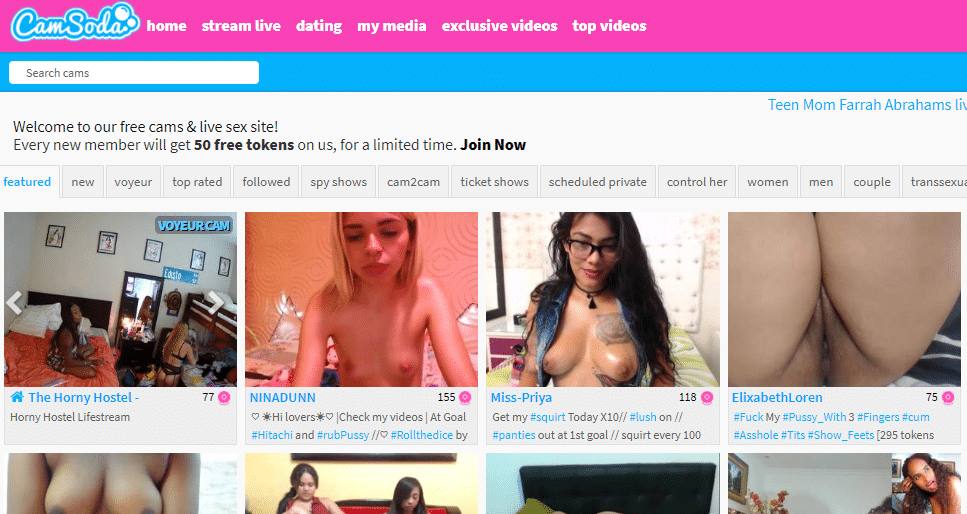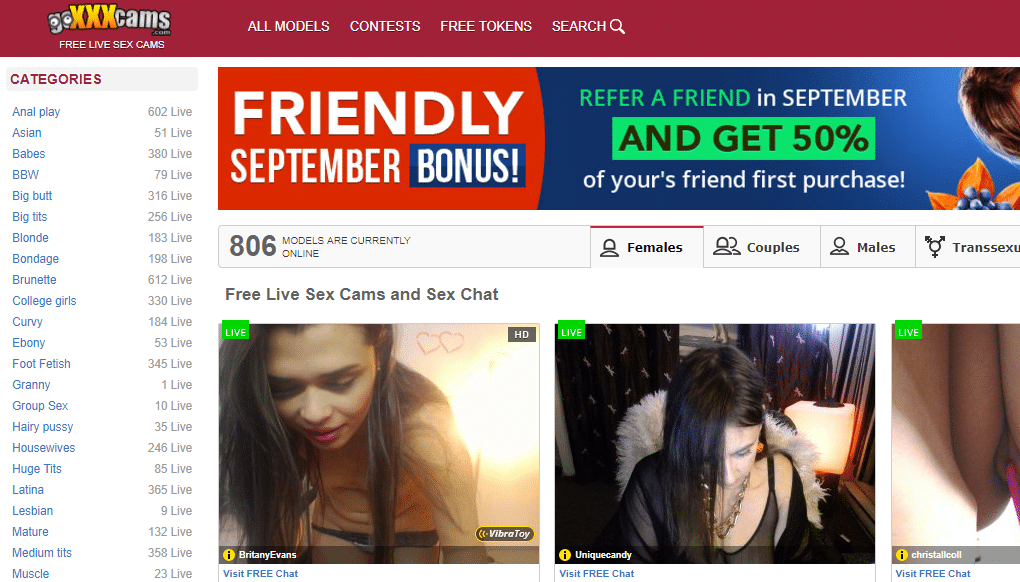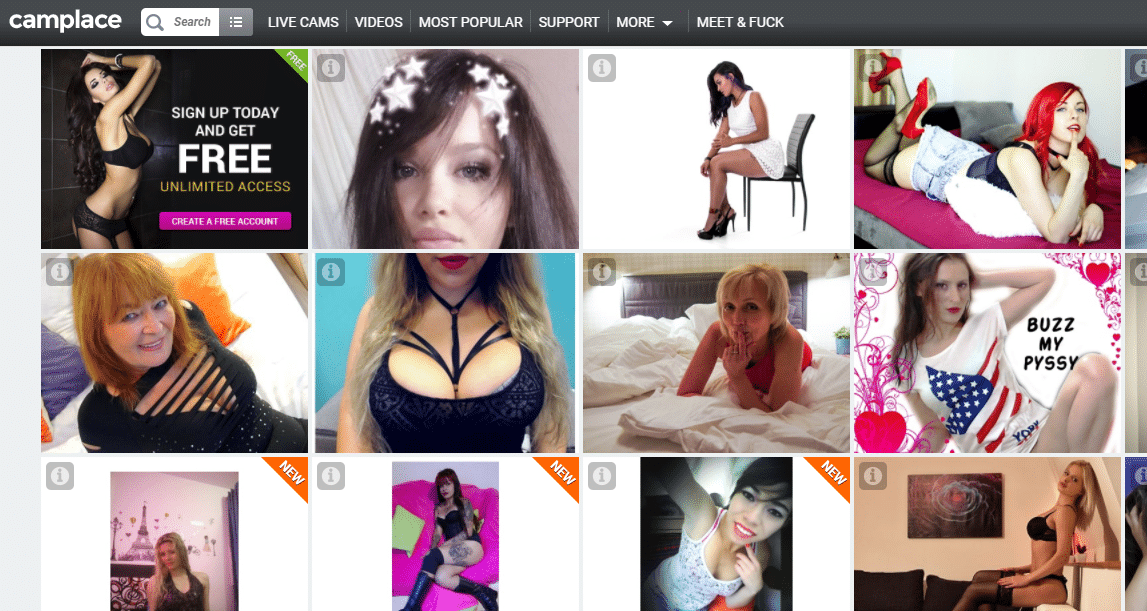 4 Essential Things to Keep in Mind
While I'm going to be talking about free cam sites, these points will pretty much hold true for paid sites too. For me, just because a site is free doesn't mean they don't have to put in the effort to provide you with a quality experience. If a site is crappy, it might get me to visit a couple times, because I'm not paying anything, but I definitely won't be a frequent visitor.
1. Easy to Access Free Nudity
Obviously, the people who are contacting me are looking to see live naked girls for free. So, it only makes sense that this aspect of a cam site is the first one on the list. And it's one that most people probably don't even think about. However, having visited lots of free cam sites it's something that I've noticed can really differ among them.
You see, on most sites, the solo performers and couples earn their money via tips from members. So, instead of focusing on private chats for revenue, they focus on getting people to tip them in the free rooms. However, to do that, some sites/performers focus on goals with the models only getting naked and performing certain acts if a goal is reached, while others try to elicit more tips by being naughty. Of course, it will differ among the performers, but among my top five sites, I've never had a problem seeing naked chicks getting down and dirty, and even couples getting hardcore.
Pro tip: While you're sure to see free nudity on all five sites I've listed above, Chaturbate, MyFreeCams and Cam Soda seem to have the most naked chicks going at it at all times. And Chaturbate is where you'll find the most lesbians and straight couples getting off on cam.
2. User Interface
This is important because, if you're like me, you'll be spending a lot of time on these sites and I find that an awkward design often makes for a generally unappealing experience. Of my top five, only My Free Cams has a design that I don't love. It feels a little amateur and crowded. However, it has grown on me over the years and it's just as easy to navigate as any of the others. Plus it's filled with plenty of user features, which is what I want to talk about next.
Pro tip: While the other sites look good, if we're talking purely aesthetics, Cam Place is the best-looking site of the bunch.
3. Features
When I say "features," I'm referring to things like performer profiles, cam controls, notifications, categories and (a big one for me) an advanced search function. This is important because sometimes I like to be able to narrow down my choices and find a performer with a specific look and certain qualities. The site that falls short here is Cam Soda.  The others fare better, though, offering categories and filters. Some have advanced search tools as well as various cam controls (resizing, cam2cam, etc), chat features and more.
Pro tip: It's a tight race, but Go XXX Cams comes out on top.
4. Cam Quality
Obviously the quality of the cams is pretty darn important. If the image is crappy and the motion isn't fluid, I don't care if the chick is hot and naked and it's free, I am not going to spend time with that babe. While you'll find some decent-looking cams, these days HD is the way to go and what most of us are looking for.
Pro tip: I can find good-looking cams on all of these sites, but the ones rockin' the most high-def cams are Cam Place, Cam Soda and Chaturbate.
Free is Good, But Some Free Sites Are Better Than Others
So, there you have it! Of course if you check out any of the free sex cam sites I've reviewed you'll see naked girls and you won't have to pay a dime to do it. And there's always going to be value in that. However, some sites are better than others and just because it's free doesn't mean you don't deserve quality.