What is it about girls with blonde hair that drives us crazy? I think I speak for all of us when I say that cute blonde babes know how to pull at our heartstrings in just the right way. I can't tell you how many times I've gravitated toward the Blonde section of a cam site – and whenever I'd see a thumbnail with a smoking-hot cam girl, I'd click it without hesitation. I'm sure many of you have done the same.
But there are thousands of fair-haired girls online, so how do you find the right one to connect with? You might crave a babe with a bubbly personality one day, or a sophisticated, classy beauty the next. So here are five different flavors of blonde cam girls to satisfy your tastebuds, no matter what mood you're in!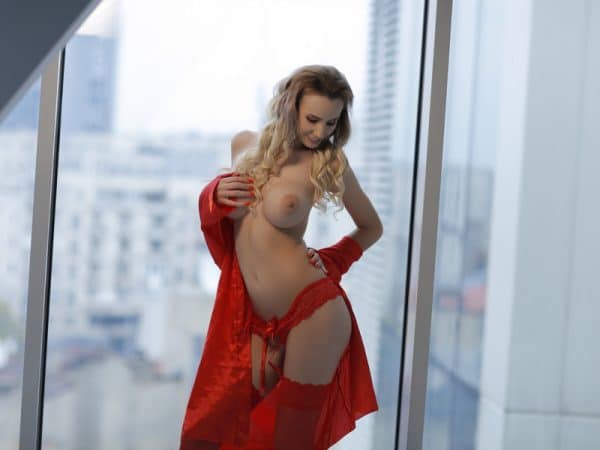 Chloe is the type of babe you'd take to only the fanciest restaurants. And if it's a special occasion, you'd better gift her with some elegant jewelry. It's not like she wouldn't deserve it. I mean, just look at her! The way her dress ever-so-subtly hugs her curves and shows off her large breasts is enough to have you mesmerized. She loves getting naked on cam, but won't do it until you've spent some time connecting with her and getting to know her. She's gentle, sweet and promises to make you happy if you make her happy with your words first.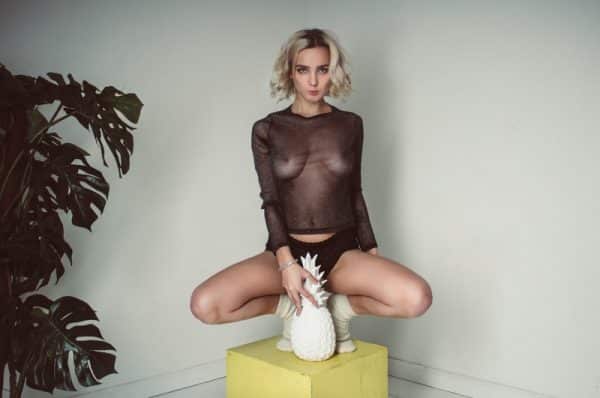 This teen blonde cam girl might be one of the coolest babes I've ever chatted with. She's young and all about having a good time. She likes people who are strong, smart and articulate what they want without being offensive. Hey, I can work with that! She's often wearing a unique outfit that perfectly expresses who she is and the type of performance she can give you. Take some time to get to know her and I promise, she'll make your deepest thoughts a reality.
Roxannalive
–
The Bubbly Cali Girl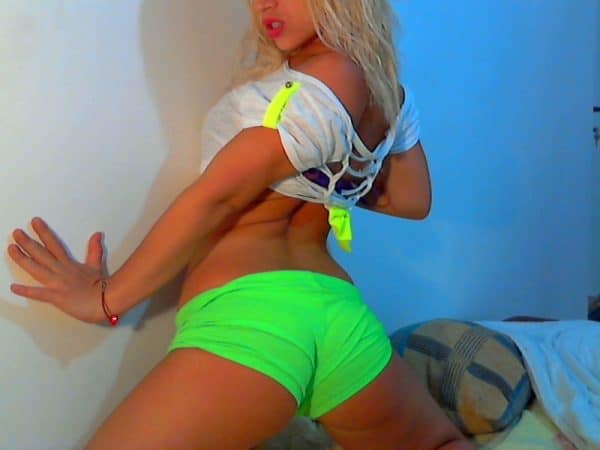 Okay, full disclosure – Roxanna is from Spain, not California. But I'm calling her a bubbly Cali Girl because she embodies the spirit of a California chick perfectly. She's got the blonde hair, she's always in a bathing suit, she's got a beautiful tan and an ass that'll make you drool more than you'd care to admit. She's also just a lot of fun to chat with. If she's not laughing and smiling, she's getting wickedly naughty.
SEXYVENERAx
–
The Dominant Seductress
If you recognize Venera, it's because she's also a pornstar. So when it comes to the art of tease and seduction, she knows exactly what to do. Her biggest turn on is watching you get turned on, and she'll do that by dominating you, role playing, cuckolding, JOI and any other fetish you can dream up. She's also fond of leather outfits – ones that perfectly show off her curves and those H-cup tits of hers.
Experienced women are the best and I've spoken to you about my love of GILFs before, so I had to include a mature busty blonde cam girl in my list. Her name is Alisa and though she might be in her mid-50s, she's got the body and personality of a 25-year-old. Her profile has pictures of her lounging by the pool in some of the sexiest bikinis and bathing suits I've ever seen. She's drop-dead gorgeous, but also just a really sweet and fun gal. Talk to her, get to know her and I assure you, she'll be incredibly generous with you.
Chat With Blondes for a Fun Time
Any of these babes will quench your thirst for sexy blondes. They all bring something different to the table and will undoubtedly show you a good time if you let them. So go ahead and start chatting with them and you'll quickly realize why blondes have more fun! And if you're in the mood for something a little different, try chatting with some smoking hot redheads instead!